Michael Cohen
Someone who professes loyalty to their clients but would not hesitate to betray them if they found themselves in hot
soup—a modern-day Judas who wants to save their own skin.
Under oath, lawyer Daniel said that under the directives of Donald Trump, he paid two women, who claimed they had affairs with Mr. Trump, to prevent bad publicity for his client—Daniel's admission for his "crimes" makes him a Michael Cohen, who hopes to receive a lighter jail sentence.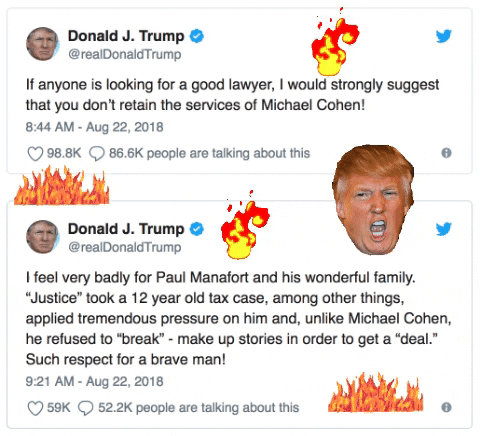 via giphy
Donald Trump's jewish ex-lawyer who is basically fucked by the FBI raiding his office
Donald Trump: The fact that I had an affair with Stormy Daniels and Michael Cohen paying her to not say anything about it is fake news!